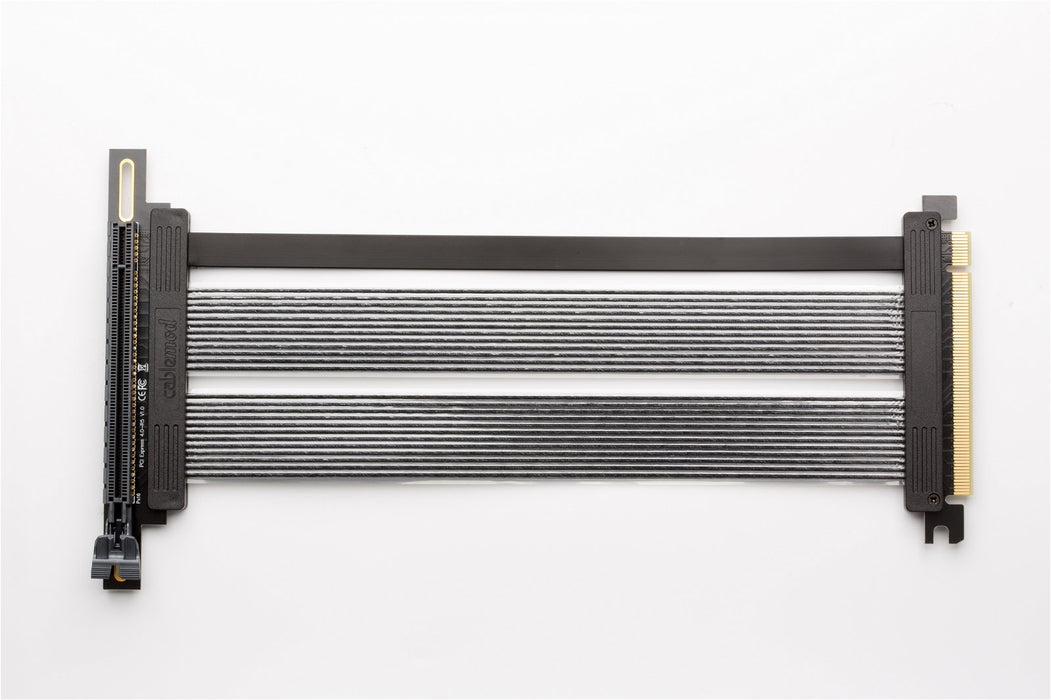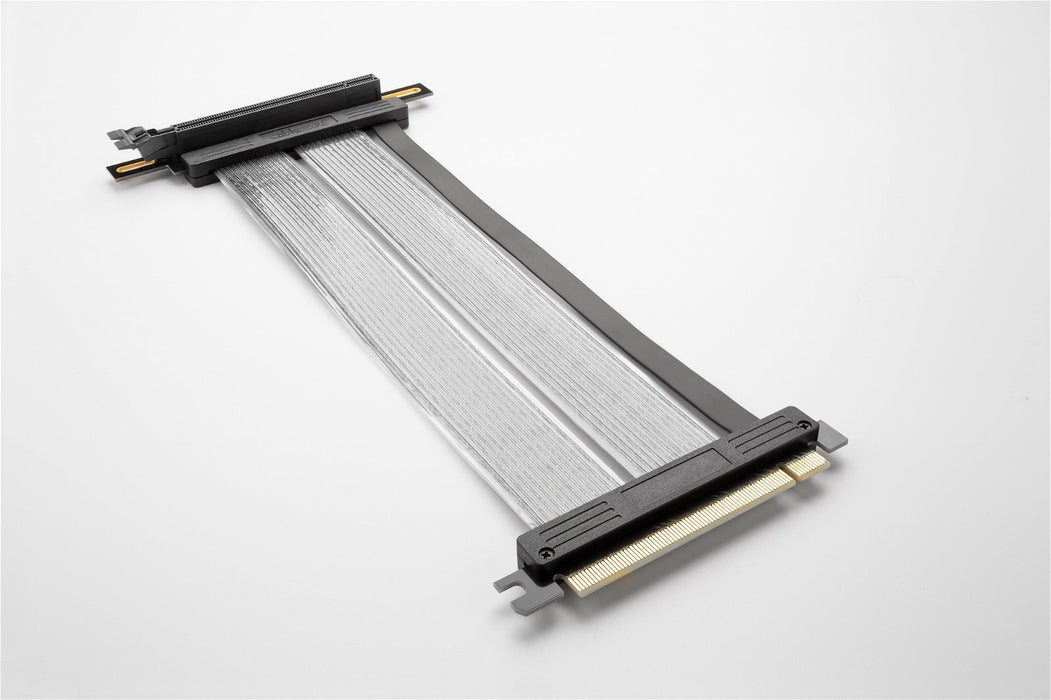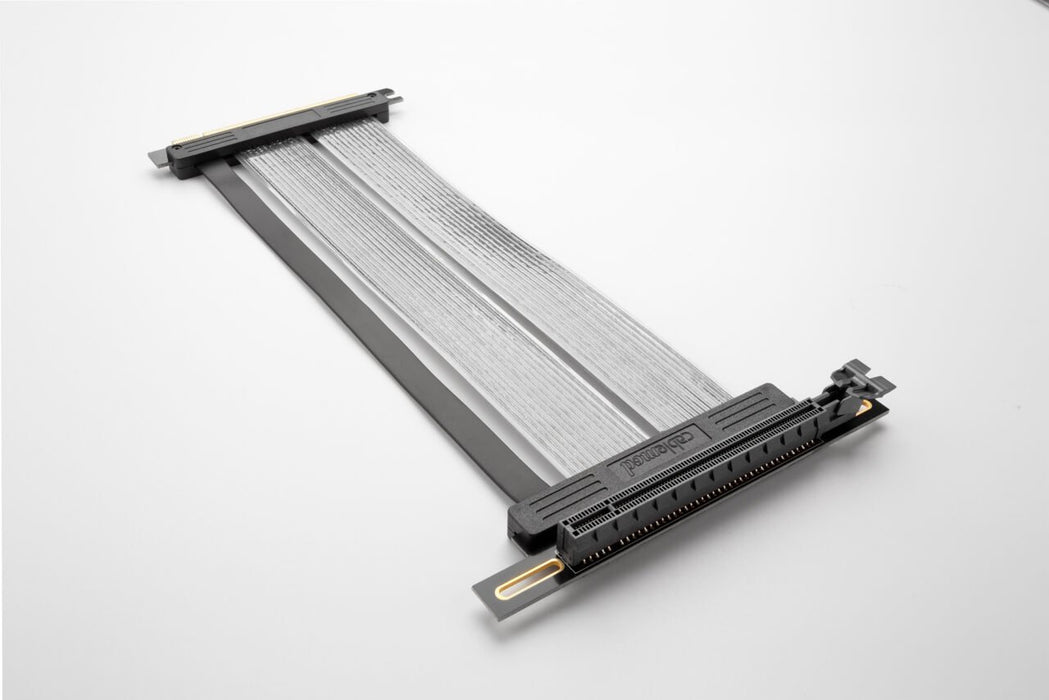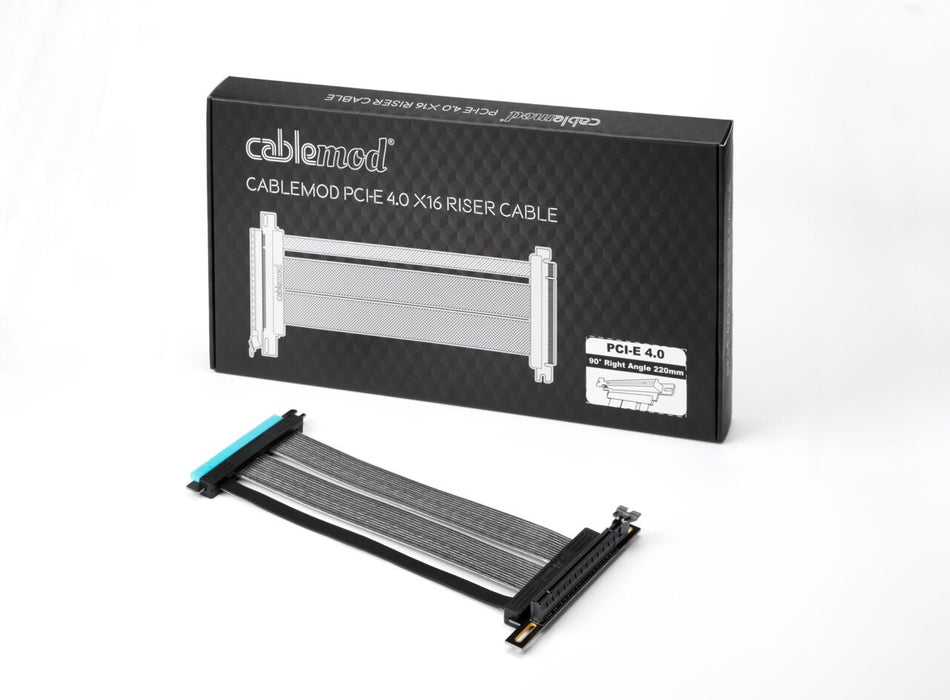 CableMod Right Angle PCI-e 4.0 Riser Cable (Black, 22cm)
Take full advantage of your new video card with the CableMod Right Angle PCI-e 4.0 Riser Cable. This flexible riser cable comes with a right angle (90°) PCI-e connector, and is the ideal accessory for SFF or vertical PCI-e mounting applications.
Our PCI-e 4.0 Riser Cable utilizes a pure copper tinning process, which delivers full speed signal transmission with maximum stability and minimal signal loss. The cable itself has been subjected to rigorous testing, ensuring compatibility with the latest PCI-e 4.0 graphics cards, including RTX3090, RTX3080, RTX3070, RTX3060Ti, RX6900XT, RX6800XT, RX6800, and RX6700XT. With the CableMod Right Angle PCI-e 4.0 Riser Cable, blue screens and crashes are a thing of the past.
The riser itself has been designed for 90ohms to reach full PCI-e 4.0 application standards, and EMI shielding prevents signal interference from external sources. The segmented cable design also helps promote better cooling and overall performance.
All PCB traces are situated away from all mounting holes for durability and safety through multiple installations. What's more, each and every riser has been rigorously test before leaving our manufacturing facility, and comes complete with our one year warranty and world-class online support.
Give your graphics card the riser it deserves with the Right Angle PCI-e 4.0 Riser Cable from CableMod!
You recently viewed
Clear recently viewed

\